La Magnanerie de Dions
La Magnanerie de Dions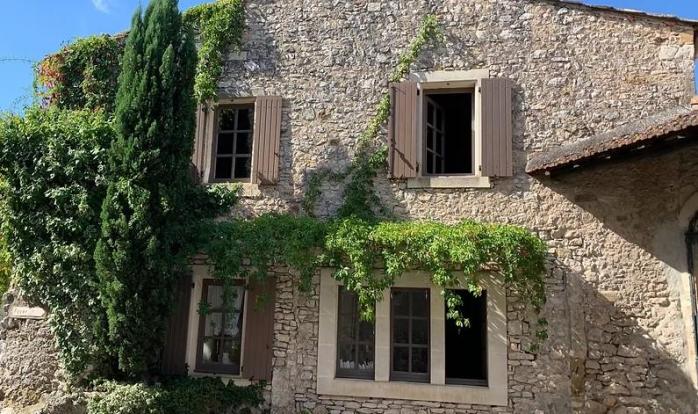 Slow life, slow food, or how to take the time to live and to see life on the bright side : Simple pleasure, relaxation, happy moments shared with friends and in family.
La Magnanerie de Dions, is above all, its owner, Pascale Fuchs, who left some time ago the shore of Annecy's lake to come and find a peaceful and tipical rural home in Dions, at about 15 mn drive from Uzès.
An ecological home and a Maison d'hôtes
Pascale Fuchs offers in her guest house another vision of tourism, relaxation and well being, combining many other activities.
Touristic stays, training and so much more
If some people come to La Magnanerie de Dions to spend some restful days, some others take this opportunity to enjoy walks in the country, discover oenology or gastronomical cooking, and the region's patrimony.
Did you know ? An old medieval commercial road crossed the village of Dions, linking the city of Puy-en-Velay and Saint-Gilles.
Pascale offers too yoga or meditation training and Nordik walking session. So the choice is yours.

Homemade cooking and terroir
If you ever stay at La Magnanerie, don't miss the chance to taste the local products at the guest table. At breakfast or at dinner, Pascale will be happy to cook for you and to make you enjoy the local dishes, and even some international ones, but alway prepared with local products. French toasts, cakes, jams, etc and dinner over, why not, few tartelettes au potimarron et chèvre (pie with squashes and goat cheese)... Sounds yummy isn't ?
The right address and more information La Magnanerie de Dions, 12, rue du Grès, 30190 Dions