A French Collection, a French Travel & Lifestyle blog about life in France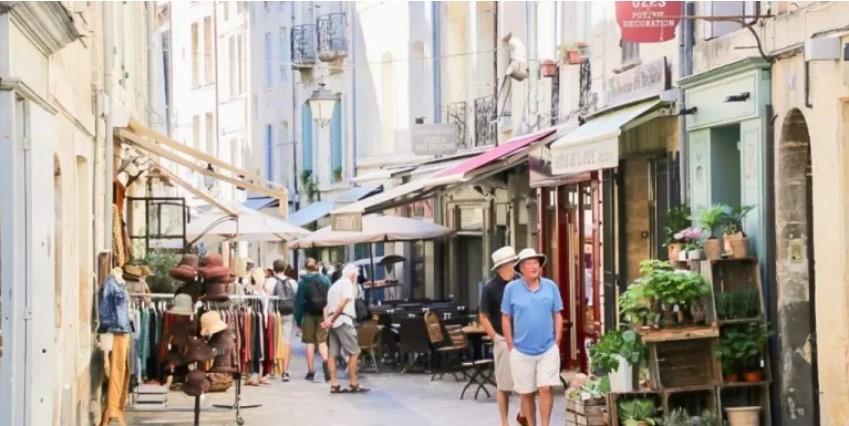 A French Collection, a French Travel & Lifestyle blog about life in France
Un site, une page Instagram, des box, A French Collection, c'est un peu tout ça à la fois, en fait.
Mais A French Collection, c'est aussi et surtout la touche de sa créatrice, Annette Charlton, une australienne tombée amoureuse de la France en 2009.
a French Travel & Lifestyle blog about life in France - '100% French mood'
Meeting with Annette, founder of A French Collection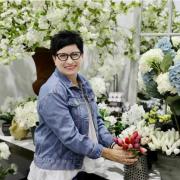 Hello Annette, so nice to speak with you.
I first discovered A French Collection on Instagram. Then I visited the blog. Such a nice 'place' to visit !
Could you tell me how came to you the idea to create A French Collection ?
Bonjour Nancy,
Lovely to speak with you also. A French Collection was created in 2015 so that I could share my love of France with family and friends, and also to share a bit about what living in a little Breton farming village is like for our Australian family.
I had friends who always asked me questions and wanted to see photos of our travels so I started the blog to share 'our French life' with them.
Why did you choose France over other European countries ? Were you living in France when A French Collection was born and switching house from Australia to France and back ?
You know Nancy, I cannot really explain why I wanted a second family home in France. My family was living in Australia, none of us had ever been to France, we knew no-one in France and did not even know the regions, but I just knew that France was where I wanted my family to live part time.
So we went on our first trip ever to France and looked at properties, bought one and then once we owned it, we've taken the children during the Australian school holidays to France.
It was only after living this lifestyle between the two countries, Australia and France, for a few years that I then created the blog to share our experiences. Everything else has grown from that.
What is your professional background and (if you do) how do you manage to work remotely ? How do you manage dividing your time between your Australian home and your French one ?
My previous experience is in the legal industry. My husband and I have an engineering consultancy business which allows us flexibility to work remotely when needed.
We work around our children's lives more than ours, with school graduations, yearly exams, holidays, special events etc. always determining our travel dates.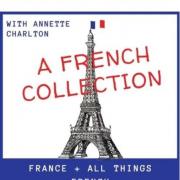 ​​​​​​​I​​​​​​​n turn a French lifestyle blog, a Collection Box subscription, gift boxes plus an Instagram page, and even podcasts, you are far from idle ? Why so much variety ?
​​​​​​​​​​​​​​Well, I like to be busy, and usually everything I create starts with trying to help others. A French Collection blog was a way of sharing what family and friends wanted to know, then I kept getting asked to bring beautiful French products home so ladies in Australia could buy them from me. So I began our French gift box subscription firstly for Australian ladies, but now we sell worldwide.
Instagram/Facebook – what can I say … I just love the community of friendly and interesting people I meet on these social pages, so this is fun and a delight for me.
And the podcasts, I started these because members of my community kept messaging me saying sometimes they were too busy to pull their laptop out and read my latest blog and asked if I was going to start a podcast. So I did.
You want to discover Annette's podcasts ? Why not listen to this particular podcast How and Where to Find French Antiques in France on how to decorate one's home by buying French antiques in, why not, vide-greniers, kind of a garage sale – (Antique shopping in Uzès, a blast as you say ! Instagram)
What kind of articles do you write on your blog ? What do you prefer to write on ?
I describe my blog as everything 'France + All Things French'. Travel information, tips on what to see and do, delicious French recipes, lifestyle, book and film reviews, people – everything French. I also have a section called Our French Life which shares our everyday life adventures.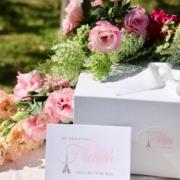 ​​​​​​​My post topics are chosen from what I'm feeling creative about on the day of writing, or I may write an article about a place a reader has asked me to research, or maybe one of the latest publications on ​​​​​​​​​​​​​​Paris has hit the bookstores and I review it, or something funny has happened in our village that I want to share.
How do you choose the « elements » of your gift boxes ?
Aah, gift box selection is quite in-depth. Each quarterly edition of our gift boxes has a theme (so far we've had 'Scents of Provence', 'Marie Antoinette' and 'Ooh La La' to name a few) and all colours, scents and products revolve around the theme.
I choose genuine French brands that I love and I also choose small businesses and artisans. Supporting artisans is something I'm passionate about and I'm always on the lookout for beautiful authentic items. For example, our jewellery is made by an artist in Paris, our lavender wands are made in Provence and our flea market finds usually come from my region of Brittany or Les Puces, Paris.
Items are chosen so that they fit all shapes and sizes, ages, and with a variety of colours and themes, I try to suit everyone.
​​​​​​​​​​​​​​'A bit of French joie de vie into life'

And, what about your tours Annette ? As you are a tour guide too. We could say that this is another string to your bow.
Since when did you decide to make tours and why just for women and with a limited number of guests ?
Taking ladies on tours around Paris and France is such an enjoyable way to meet amazing people and share the country I love. My tours also started with people asking to either meet me in France, plan itineraries for them, or just organise a tour that they could come along with me.
I've been meeting people in Paris for years showing them the hidden places I've discovered and ladies have been joining me for my 7-day French tours since 2019. I think small groups are the best way to immerse into an area like a local, be mobile and create lasting friendships. Offering my tours to women only, allows ladies to travel to places they would otherwise not, be a single traveller, feel safe and enjoy the company of other ladies while indulging in long lunches, shopping and garden visits.
'Experience true French life, walking quaint streets on foot, sample rich dairy foods'…
To conceive a tour is a very demanding task but a passionate one. How did you become a guide – are you a guide in Australia too ? and how do you organize your week tours, between destination, locations to visit, and so on ? You say you go to 'breathtaking areas of Normandy, Brittany or Provence'. Do you have a preferred circuit ?
Designing tours takes a creative spirit and good understanding of the area so that you can showcase the best a region has to offer. I handpick the villages, towns, museums, beaches and hotels on all tours and create itineraries that offer a relaxed, immersive experience. Our circuit is the same for April and September tours.
I'm not a guide in Australia, only in France.

Experience soaking up the buzz of the boulevards and cafés of Paris while eating in stunning French brasseries, shopping in Saint-Ouen antique market, browsing best bookstores…
It seems that you combine easily touristic information and… gastronomy. Which is my dada too, as we say in France - what I really like. Do you think about organizing cooking workshops ? It could be a fantastic idea.
Yes, cooking workshops would be a great idea. My home in Australia has always been central to family celebrations and events, and so cooking for large groups is the norm for me. As my children grow older and I have more spare time, organising cooking workshops just may be on my future horizon.
Do you have a team working with you on A French Collection or do you work mostly on your own, as I do ?
Mostly I work on my own although I have some fabulous guest writers who bring their own French vibe to the website – which I love.
I particularly enjoy the hands on experience of writing posts myself for the blog, and hand wrapping each French gift box and writing a personal card for each customer.
Do you have a favourite destination in France ? If it is the case, why this choice ?
The south of France is so different to the region I live in from the colours of the stone buildings, vegetation, rooftops and even the light. Uzès is one of my favourite destinations in the South and just like a storybook French town.
Uzès is such a happy town and I felt right at home shopping antique stores, wandering the market, chatting with artists, driving around the surrounding fields and villages, and exploring every street of the charming town. I think it's the town with everything.
Do you have any anecdote on France, on your life in France, etc, or a very special souvenir you want to share with us ?
I remember our first Christmas in France with a house full of friends from Australia and my parents – we were bursting at the seams and it was noisy, busy and wonderful.
Christmas in Australia is always sunny and hot, so to have a white Christmas with a crackling fire in the fireplace was a fairy tale come true.
Thank you so much Annette for your collaboration with this article,
For anymore information, visit Annette's website A French Collection, her blog, or Instagram page