The rennet apple of Le Vigan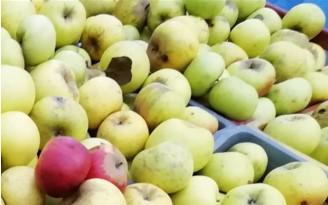 The rennet apple of Le Vigan
Local products
This rustical apple is typical of the Cévennes.
Very tasty, the rennet of Le Vigan is delicious, both fresh or cooked, for sweet and salty dishes, fried in a pan with some butter, in a traditional apple pie or stewed.
Bought on the city markets of the Uzège and the Cévennes
You can find the rennet on the stalls of the street markets in the Uzège in season. Easy to store and enjoy in winter time, even when it is wrinkled, as it gives it a pronounced sweet taste.
Recipes
Bouchées rennet with white truffled pudding : Dice the pudding and put it to fry a little with some butter.
Meanwhile, prepare the bouchées by putting 1 or 2 teaspoon of stewed apple in it. Then add the diced pudding and put it in the pre heated oven (180º) for about 15 mn. Serve warm with a green salad.
Roasted duckling with rennets : Prepare the duckling with some salt and pepper (you can add some mix herbs in it). Let is cooked in the oven for 1 hour at 170º, basting from time to time. Add pieces of apple 20 mn before the end of the cooking, and still basting. It's ready, Bon appétit !
Rennet apples and conference pears jam : Let the fruit, sliced in little pieces, slowly melt before adding jam sugar. Stir slowly till the sugar is well melted with the fruit, and let it cook for about 10 minutes. Pour in jars of jam, close them and turn them upside down for 5 mn, so as to sterilize them. Turn them back up. Wait 1 or 2 months to enjoy at best the jam
A savoir : En octobre se déroule La foire de la pomme et de l'oignon au Vigan