A Guided tour of OCNI, Unidentified Edible Objects factory in Méjannes-lès-Alès
A Guided tour of OCNI, Unidentified Edible Objects factory in Méjannes-lès-Alès
OCNI, the Unidentified Edible Objects factory, is a young French company set up in Méjannes-lès-Alès since 2014.
Its surprising and completely innovative concept? Cutting or grating seasonings that have won over gourmet palates with a great range of tastes.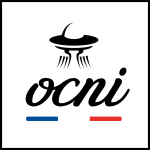 Would you like to find out more about these fun and brand new condiments?
So let's meet Tristan Cano, co-founder of OCNI with Benoît Le Guein, for a journey to the heart of flavour in a Gourmet interview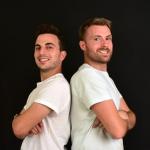 Hello,
Delighted to welcome you to the Local products section of UzEssentiel.com.
Food design and innovation, that's something very special... How did you come up with the idea?
In our team, the specialist in food design and innovation is Benoît Le Guein, with whom I founded OCNI in 2014.
His training in hotel and pastry-making together with the one in contemporary art and culinary design at the Beaux-Arts in Reims created a real synergy and reflection around food. Working as much on the raw material as on the final product, Benoît naturally became interested in the many possibilities offered by agar agar, amongst others, a formidable flavour enhancer that always promises an explosion of flavour on the palate and thanks to its consistency offers a wide range of possibilities in the culinary field.
After meeting in Paris in the world of events management and organising happenings in contemporary art galleries, we realized that we saw our professional careers the same way and that we could combine our talents in a joint project, my training in hotel management and marketing complementing Benoît's perfectly.
The first version of our products dates from this period. At the time, they were designed products around selected themes and flavours, mostly for corporate evenings in France, at the Opéra Garnier for example and in Canada. It was a daring move to combine art and cuisine!

So Benoît Le Guein is your food scientist, while you're more into logistics and management...
Benoît focuses on product sourcing, always looking for the best suppliers, organic and mostly locally settled. This is a crucial first step in the development of our products. For my part, I'm always on the lookout for retailers to sell our products, such as delicatessens. These professionals know how to highlight the fact that OCNI is above all an innovation in the kitchen, unique and mostly natural, designed from start to finish in our workshops, and with a AB organic label.
Natural and plant-based origin, carefully sourced and organic, raw products with natural flavours for taste, agar agar for texture, Guérande salt and cider vinegar for preservation (OCNI).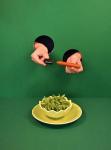 Teamwork around taste
While Benoît works on the seasonings, combining tastes and textures, it's the whole OCNI team that then takes part, to a greater or lesser extent, in making the final product, sometimes with the participation of a small panel of customer delicatessens.
Our sharpening pencils, with Espelette chilli, Basil, Cep mushrooms or black truffles, are tested before being put on the market. Today, we offer between 15 and 20 products, and our range is expanding for the festive season and corporate gifts. Good to know, we also prepare limited or discovery editions for clients, in partnership, as it was the case with Maison Boutarin in the Drôme departement or Maison de la Figue in Vézénobres.

Seasonings to cut? A pencil-shaped condiment presented with a pencil sharpener.
Fun and tasty, it can be sharpened directly on the plate (OCNI).
A pencil (1 to 2 shavings for a bite, 5 to 10 shavings for a plate), a recipe?
Cep flavour, an ideal pencil for south-western cuisine, boiled eggs or a delicious risotto...
Candied lemon flavour ideal for oily fish, yellow fruit, or even a chicken tagine...
Black Truffle flavour for root vegetables, risottos, grilled meats or a foie gras terrine...
Piment d'Espelette flavour perfect for cold soups, lemon sorbets, chocolate desserts...
The short-lived versions include our Fig and Cévennes Pepper, Grapefruit and Timut Pepper,
Raspberry and Tarragon, Ginger and Shallot.
(As you only need around 5 to 7 shavings per dish and the agar agar keeps the shavings consistent on the dish and ensures a certain chewiness in the mouth,
the pencils last a long time).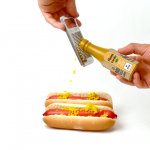 You've extended your range to include grating bottles, the latest addition to your range of condiments, which can also be eaten using a peeler. When did your Tomato, Smoked Paprika & Rosemary Ketchup and Sweet Curry Mustard come onto the market?
Our Food scientist began designing our new UFO in 2021, which gave us the pleasure to present it the very same year and for the first time, at the Maison & Objet 2021 Fair.
Marketing began in March 2022 with these flavours relatively easy to propose. The sweetness of the mustard goes perfectly with the curry, while the smoked paprika/tomato/rosemary combination is reminiscent of homemade ketchup, or even barbecue sauce.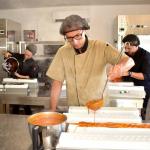 Your creative team now consists of Élodie, Jérôme and Jonathan, who produce the pencils and bottles, Céline and Laura who take care of the packaging...
Yes, our small team is always on the bridge, producing more than 2,000 pencils a day, which are placed in cold storage before heading for the packaging section.
That's where Céline and Laura prepare the various orders, some of them being sent to Belgium, Luxembourg, Switzerland, Germany and as far as Japan. All in all, we sell some 180,000 products every year. You can find our range in delicatessens as we metionned it earlier, but also at Nature et Découverte, 4 Murs, Fabrique de Styles and several other stores...
Finally, does OCNI take part in any gastronomic shows or fairs in the Gard and the surrounding area? Has it won any awards?
We've been present at the Made in France trade fair for 7 years. We also took part in the Gourmet Sélection food design show and the Salon international de l'épicerie fine.
In terms of awards, we won the Carrefour Prize for culinary innovation at the very start of our project and the Silver Award at the national Innovafood competition.
Many thanks to Tristan Cano and his team for their collaboration on this article.
Photos©OCNI, box@Saloméwithacamera
The right address: OCNI Factory, 146 avenue Jean Chaptal, Méjannes-les-Alès. Tel: 04 66 55 62 37, bonjour@ocni-factory.com.