Mary Lou Longworth, a Canadian novelist in Provence
Mary Lou Longworth, a Canadian novelist in Provence
Residing in France since 1997, and more specially in Aix-en-Provence, Mary Lou Longworth left Santa Cruz, in California, where she had lived with her family for ten years, to live the French life.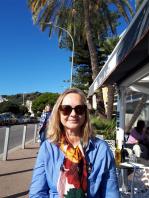 From editor to novelist
Editor of articles on the region for newspapers and websites (Washington Post between others), Mary Lou decided to enlarge her professional career, adding to writing article writing fiction.
Being another way to enjoy France and Aix, the creation of her novels helps Mary Lou to link her own experiences with the ones of her characters.
« I began having conversations in my head and realized that if I wrote fiction then my characters could live in, and experience, Provence as I do. Aix is a law town—it has been since the Middle Ages—which seemed to me a good place to situate a mystery, and I imagined my protagonists involved in the law profession »
Interview
Hello Mary Lou, and so many thanks for meeting with us in UzEssentiel,
We have discovered your books some time ago. Could you tell us how you started your fictional writing ?
I was tired of freelancing, so thought I'd try writing a novel. I was inspired by Aix, and its small town charm, and thought it very suitable for a light mystery, like Morse in Oxford, or Donna Leon's books of Venice.
« Charming characters complement the tidy mystery plot. This is just the ticket for those seeking a much-needed vicarious vacation » - Publisher's Weekly
Do your Beaux-Arts training help you create the atmosphere of your books ?
Not in my style of writing, as academic writing is very dry, but I suppose in my knowledge of art history, and my eye trained for beauty in buildings and paintings, yes.
«The mystery came out of the drawer, I changed most of it, then did many many rewrites, found a literary agent in New York, and she found us Penguin »
How came the idea of the plot of your first book ? How do you work on the intrigue, on your books characters ?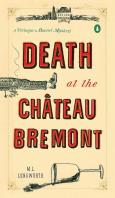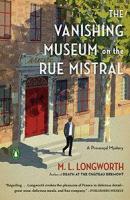 ​​​​​​​​​​​​​​It's an organic process for me. I begin by sketching out the characters, beginning with their names, and then fill in their personalities, their goals, their motives, etc. Then I write out the plot, and the murder and the killer, and slowly begin to write, filling it in as I go. But I'm open to changing it as I go along.
The first book was inspired by a visit to a friend's family's estate outside of Aix. We went to fetch something out of the attic. It was filled with what I considered treasures, dusty antiques covered with sheets. My friend opened the window, very high up, and warned me not to lean out as it was dangerous. That became the first scene in DEATH AT THE CHATEAU BREMONT.
The last book in the collection A Provençal Mystery
THE VANISHING MUSEUM on the RUE MISTRAL
« A breezy, charming, and perfectly escapist mystery set in the heart of sun- and wine-soaked Aix-en-Provence--where murder investigations are always put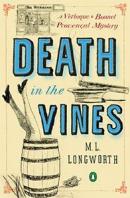 on hold for lunch and the only thing more sweeping than the story is the Mediterranean coastline »
​​​​​​​Has your way of writing change between your first book, DEATH at the CHATEAU BEAUMONT and the last one ?
No, haha. It's still very organic.
Has your writing became your main activity or do you still teach history and write articles ?
No I only write the novels now. I taught at NYU Paris for ten years, but it was a long commute from Provence !
« Death in the vines - Though the plot is hair-raising, what keeps you glued to this mystery is its vivid portrait of everyday life in Aix, which deftly justaposes the elegance of the city… with quotidian woes and pleasures » - Oprah.com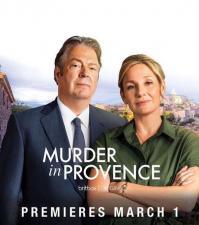 On March 1st 2022, the characters of your books came alive on BritBox (watch the trailer), staring the well-known actors Roger Allam as Antoine Verlaque and Nancy Carroll as Martine Bonnet. That's great news ! Could you tell us more on how your novels turned into this tv serie MURDER in PROVENCE soon to become a success, starting with the 3 episodes of this 1 season ?
The options for my first three books were purchased by Alison Owen and Debra Hayward of Monumental Television in London, in 1997. About a year ago, my agent called me to tell me the good news that they had found funding, and a broadcaster, BritBox with ITV. I was thrilled ! And when they told me, a few months later, who was in the cast, I fell off my kitchen chair.
The episodes are based on my first three books, beginning with book 2, then 1, then 3. I think it's fantastic.
Many thanks to Mary Lou Longworth for her collaboration to this article
More information on Mary Lou Longworth's blog