The Southern Sausage Balls of Simply Christmas author, Tama Fortner
The Southern Sausage Balls of Simply Christmas author, Tama Fortner
Tama Fortner, author of the book Simply Christmas (present in UzEssentiel Xmas books selection) and bestselling writer and ghostwriter with more than forty titles to her credit, shares with us her recipe of a very special Southern dish.
Thank you so much Tama !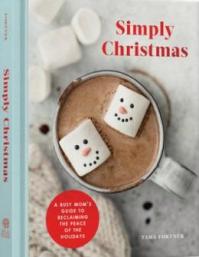 Southern Sausage Balls
1 lb. hot sausage
1 cup sharp, shredded cheddar cheese
2 cups Bisquick
Mix all together (A stand mixer or food processor makes this sooo much easier).
Roll into 1-inch balls.
Lay out on a parchment-lined baking sheet and flash freeze.
Store in Ziplock bags in the freezer until ready to bake.
Bake (frozen) at 350 degrees for 20 minutes.
Best if served hot, but yummy cold too.
Good to know : Get a free Simply Christmas Study Guide when visiting www.tamafortner.com and signing up for the newsletter.