2021 Christmas books selection
2021 Christmas books selection
Catch a glimpse of UzEssentiel special Xmas books selection, switching from novels, autobiography and cooking book.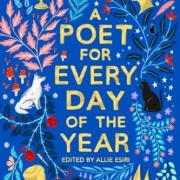 A poet for Every Day of the Year (Pan MacMillan) of British writer Allie Esiri « is the perfect introduction to 366 of the world's greatest ever verse writers... Shakespeare, William Wordsworth, Christina Rossetti and Emily Bronte, Leonard Cohen, Sylvia Plath and Ocean Vuong » and so many more. An every day reading very entertaining ».
A year in Provence of British writer Peter Mayle is a book you should read if you live in Provence, or at least in the South of France. Published in 1989, it was followed by numerous other titles such as Confessions of a French Baker: Breadmaking Secrets, Tips, and Recipes (2005), Provence A–Z (2006), Provence in Ten Easy Lessons (2014).
Inseparable: A Never-Before-Published Novel (Ecco) of French famous writer Simone de Beauvoir, with an introduction by Canadian poet and novelist Margaret Atwood, was « deemed too intimate to publish during Simone de Beauvoir's life. Inseparable offers fresh insight into the groundbreaking feminist's own coming-of-age...».
Scottish author Jenny Colgan published in November The Christmas bookshop (HaperCollins) : humour, wit, love triangle in the cold and winter coated Edinburg.
Along with her knitting guides and art craft books, Debbie Macomber plays with fiction too. And she is very good at it indeed, being many times New York Times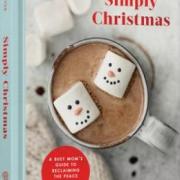 bestseller author. Today, she published in September her last novel, at time for Xmas, and titled… The perfect Christmas (HarperCollins).
Stay in a Xmas mood with the ever lasting success of American writer Ernest Hemingway. A Moveable Feast (Paris est une fête), « sketches of the author's life in Paris in the Twenties » first published in 1964, 3 years after his death, is always a good bedtime reading, following the steps of young Hemingway along his friends writers, such as James Joyce, Zelda Fitzerald, and visiting « numerous addresses of specific locations such as bars, cafes, and hotels » you can look for while visiting Paris.
Simply Christmas (Penguin Random House) is a very special book for a very special family time by Tama Fortner. As, « between holiday baking, hunting for the perfect tree, decorating, preparing for visiting relatives, and making sure everyone gets the ideal gift, Christmas can be anything but peaceful for a busy mom » !
Want some ideas of recipes while practicing your French ? That would be easy with the Simplissime - 100% nouvelles recettes : Simplissime - Les recettes de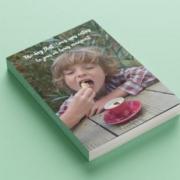 Noël les plus faciles du monde, published in November, by French cook Jean-François Mallet, who is well known thanks to his short tv program « Simplissime » of easy and quick recipes. Find here easy to reproduce recipes for Xmas, and enjoy !
The Day Louis was eating is « a bilingual book with an eclectic collection of recipes from across the globe » from British author Emma Kershaw, owner of La Maison du Rire, a wine and food school in the Corbières. No excuse ! Practice your French reading while leafing through it, and if you really need it, take a glimpse at the English version, and enjoy the many recipes the book offers.
Travels with a Donkey in the Cévennes, by Scottish author Robert Louis Stevenson, is a true success since its first publication in 1879. A classic for all family members soon followed by Journal de route en Cévennes, only published in French (2000, 2002, Privat). A good way to enjoy reading in French, like the brand new edition of the Voyages avec un âne dans les Cévennes (the French version of the Travels), which had been republished early this year by the regional publisher Alcide Editions.
The British writer Martin Walker talks about France like no one else. Published in May 2021 The coldest case, his last book, The Dordogne ​​​​​​​Mysteries nº 14, follows the ​​​​​​​steps of Bruno, « France's favourite policeman, along with gourmet food and wine, local colour, sunshine and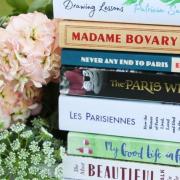 ​​​​​​​murder mystery, no wonder they are so popular ».
Look at the selection of books that Annette of A French Collection put together for France lovers. Those books for francophiles will sure start to be reference to you !

Wish to add a book or two to this list ? Feel free to contact Nancy, who will be more than happy to share your reading selection.​​​​​
Post Scriptum : Sitting duck, written by UzEssentiel editor Nancy Besse, is a good way to learn the French translation of English whodunit idiomatics, and to have an entertaining moment while leafing through the pages.